In my last diary entry, I had been in to Shevington Vale Primary School in Wigan to observe the children and begin mapping out the new classroom design. Things have progressed a lot since then! Let me fill you in…
After visiting the school, we began to pick and choose furniture and items for the classroom, with some excellent and enthusiastic support from headteacher Andy Houghton.
While Andy was immersed in ordering furniture, I took my little scrap book drawing of our classroom vision (see last diary entry) to a lady called Ishtar.
Ishtar owns an interior design company – Ancora Interiors – and had agreed to create a 3D mock-up of our room for free! This was really exciting because it meant that we would have a visual guide to play with before we finalised the look of the room.
This is the first time I have been able to truly create the full therapeutic environment that has been living in my head for at least three years now. As such, I have been full of worry about whether furniture would fit and what might and might not work – so this design process helped to bring it all to life. What Ishtar produced was fantastic, as you can see below. It was another step closer to the classroom I have dreamed of creating and was a very exciting moment for us all.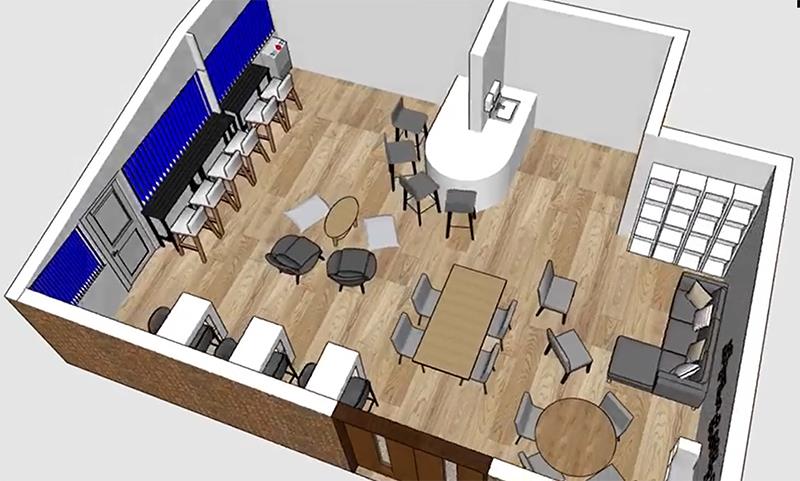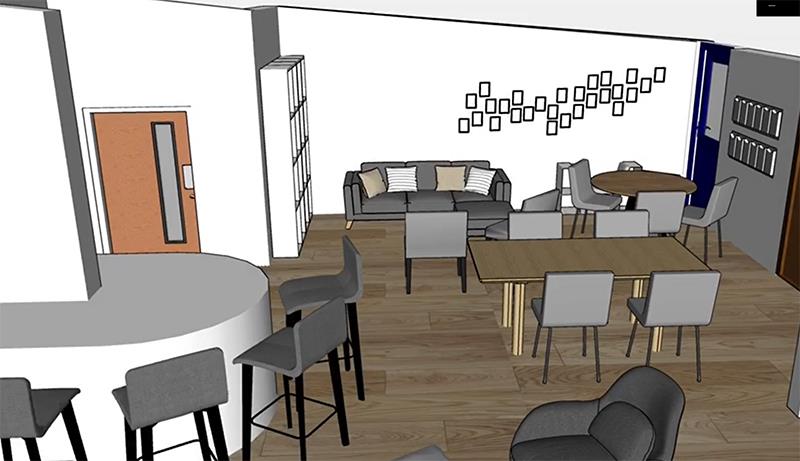 Taking shape: The sketched notes of the new classroom vision seen in last month's diary entry were transformed into professional designs by Ancora Interiors
Soon, the furniture began to arrive at school. They were literally inundated with flatpack boxes! We have a WhatsApp group for the project and Andy kept sending photos through. It was exciting to see everything arrive.
The staff – including year 3 class teachers Gill Handley (who is also an assistant head) and Laura Hart – have been amazing and spent time putting together furniture whenever they could. They really are a fantastic bunch.
I asked Andy to contribute some thoughts to this diary from the days leading up to the makeover. He wrote: "The realisation of building all this flatpack furniture began to sink in as we dedicated staff meetings to building bar stools and our sports coach set to work on the tables.
"Even the sofa came in eight parts which year 6 managed to fit together over an afternoon, putting their design and technology curriculum to the test!
"The excitement built each time a new box arrived. Staff began to discuss each piece and shared their views on how the room might look. All were eager to see the outcome. Everyone except our bursar. She fell victim to the 144 individual orders that now needed processing with more than 100 separate online sellers who all needed an invoice paying. She still isn't speaking to me."
The big day arrives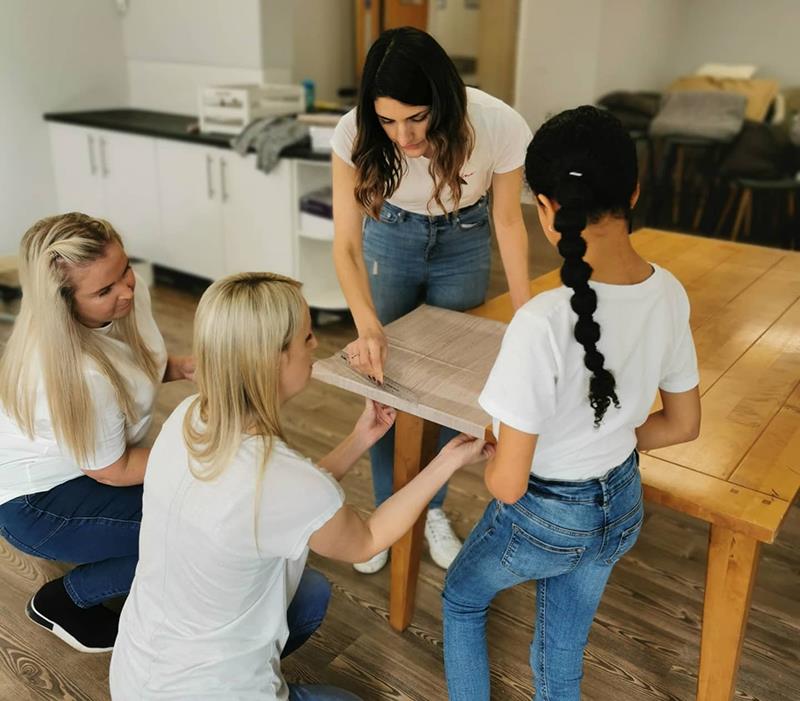 Plan to reality: (from left) Year 3 class teachers Laura Hart and Gill Handley (who is also an assistant head) get to work with Shahana Knight (and Shahana's daughter) transforming the teaching space at Shevington Vale Primary School
As the October half-term approached and with it the big makeover day, I found myself more and more anxious. Did the furniture match? Was it good enough quality?
We had scheduled the makeover to take place during half-term, but oh my goodness it was tight. Andy had managed to get the go ahead for the walls to be plastered and new flooring. We also had a painter coming to change the magnolia to light grey. Like me, Andy doesn't do things by halves!
We had planned to go in on the Friday for the final makeover session and had invited TeaPea Video to join us to film it all, which they had kindly agreed to do for free.
It was ambitious and of course there were snags. Mid-week, Andy texted to say the flooring hadn't dried and we would need to change the day of the makeover to the Saturday.
Gill had planned to go away for the weekend and the guys from TeaPea Video had rearranged their work schedules to be free on the Friday. Panic set in. We decided to change the makeover day to Saturday which meant poor Gill did not get her break (sorry Gill!). Luckily the film crew could do the Saturday.
Makeover day arrived and it was honestly one of the highlights of my career. We turned up at 9am to a beautiful, empty classroom with freshly painted walls and new flooring. Most of the furniture was up and ready to be transferred into the space.
I had my two children and husband (who also works at TPC Therapy) to help me on the day which made things even more special. The whole day was filled with laughter, fun, 90s music, pizza and a whole lot of flatpack building (thanks Andy!).
Throughout the day we caught ourselves saying things like: "This is going to be amazing." "Why have we settled for plastic chairs for so long?" "Wow, look at it."
I can't tell you how lovely it was to see everyone working together to create the space.
At the end of the day, I found myself stood in what to my mind should be the future of our classrooms. I was emotional, looking around the room as the realisation hit me that I had finally created my first fully therapeutic classroom!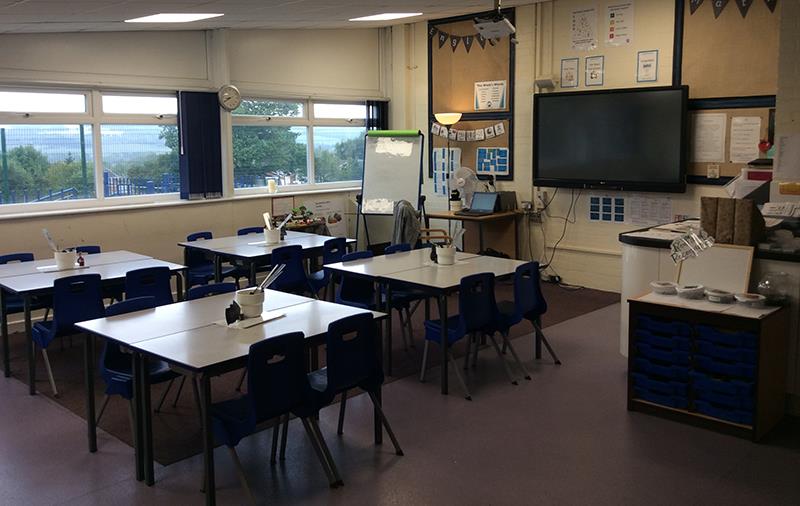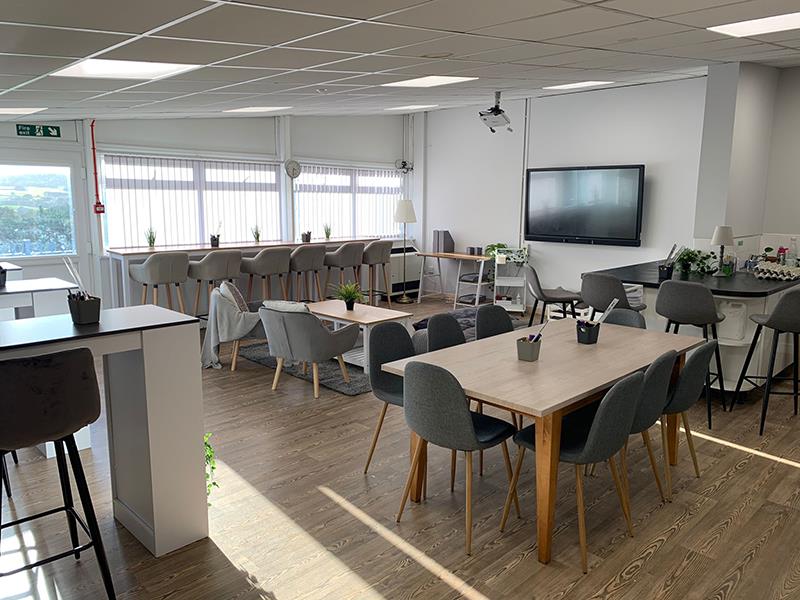 Before and After: Images of how the year 3 classroom looked before the transformation and how it looks now. In her next diary entry (due to publish in early January), Shahana Knight will describe how the pupils reacted when they returned after half-term…
Thankfully, Andy and his team were delighted. Andy writes: "The laughter got us through it, but the mere sight of an Allen key now sends shivers down my spine!
"By 1pm on the Saturday the room started to look like the vision we had been shown. Adding the pictures, plants and light touches lifted the whole place off the page and into our school. It came together in the most amazing way and looks catalogue-like – flawless. It is a room you'd pay to stay in never mind teach in. Now we just have to fill it with learners."
That Saturday evening, I didn't want to leave – none of us did. But we had worked from 9:30am until 6pm and it was time to go. We turned off the lights and closed the door on the beautiful space we had created, ready for the big reveal on Monday morning…
But the joyous moment the children arrived to see their new room, dear diary, is a story for next time…
This article was originally written for Head Teachers Update Magazine
10 November 2021