All this year, Shahana Knight has been working with a school to transform a year 3 classroom into a fully therapeutic teaching space. Staff have been inspired and children awestruck – and now you can watch a film of the entire transformation…
When I first approached Andy Houghton, the headteacher at Shevington Vale Primary School in Wigan, about creating a therapeutic classroom in his school, I knew it was a significant decision.
Schools often play around with stools and bean bags in their break-out or intervention rooms, but nobody has been brave enough to let me loose on their actual classrooms – let alone agreeing to keep the changes for a year!
I speak on my therapeutic teaching course about the importance of creating the right environment for learning. Indeed, module 4 specifically covers environments, and it is the session where I receive the most excitement but also the most resistance.
Staff are inspired, they take hasty notes and nod along with enthusiasm. But they have reservations too: "How will children do their handwriting? But you can't remove the tables! Without work on backboards, the learning objectives won't be reached!" The truth is, these reservations reflect years of programming: this is the way school has always been, very little has moved in the last 50-plus years and we are afraid of change.
In response I like to discuss how most of the "normal" classroom set-up can actually trigger children into misbehaviour, becoming unsettled, or losing focus. However, the fact that I cannot walk colleagues around an example therapeutic classroom has always been a big frustration. I have written about it in the past (see further information), and we have photographed the transformation at Shevington Vale (see previous diary entries), but I have never been able to "show" people – until now!
Through the beauty of film and with the help of some very talented videographers, I can now show you the full impact of our work to transform the year 3 Shevington Vale classroom into a fully working therapeutic classroom.
Captured on film
Throughout the process this year, we have been capturing everything on camera. The "normal" classroom back in September, the makeover during the autumn half-term, the big reveal to pupils, and pupils working in the new space.
But most importantly, we set time aside to explain why this process is so important, to discuss the challenges we face today with children's mental health and wellbeing, and to walk you round the therapeutic classroom giving an insight into what makes the space so aligned with children's needs. We even captured the children's views!
So, I invite you to get a nice hot drink and a biscuit and settle down to watch our 45-minute film – Reinventing classrooms: Why classrooms need to change (see above or click the hyperlink). I really hope it might be that turning point you are looking for. And do let us know what you think!
Meanwhile, after my last diary entry chronicling the pupils' initial reactions to their therapeutic classroom (Knight, 2022), I will let my colleagues at Shevington Vale update you on how pupils are getting on in their new environment.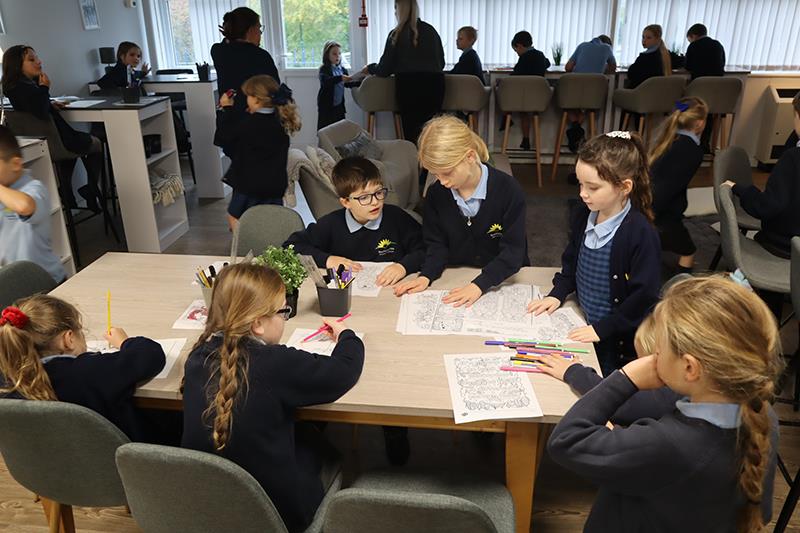 Andy Houghton, headteacher
After the big reveal, the children eased back into the routines we have here at Shevington Vale. The structure we have to the day was completely unaffected and within a matter of days the new classroom felt like it had always been here.
Teachers gave instruction from the front, children moved seats, books were handed out and glue sticks lost their lids. The lack of "change" was actually quite unnerving – I was constantly waiting for something to happen; someone falling off a bar stool, or someone being hit on the head by a motivational sign. Nothing, it was business as usual.
One week on and we a held staff meeting in the room. We always change class each week but this time there was only one room where people wanted to be.
It is a simple thing, but it turns out that not asking staff to sit on chairs that are far too small or at desks that dent the kneecaps seems to have a positive impact on how well our meetings go! The room actually created quite a mature conference setting which is an unusual find in a school. Dual purpose.
The other little nugget we found after a couple of weeks was that staff were able to support at an appropriate working level. Regardless of age and health, the constant bending and leaning required to support children of primary age has an impact over a school day. Being able to stand at a child's side and work at the same height allows staff to remain comfortable for longer. Again, a simple thing but something that has had real impact in this classroom.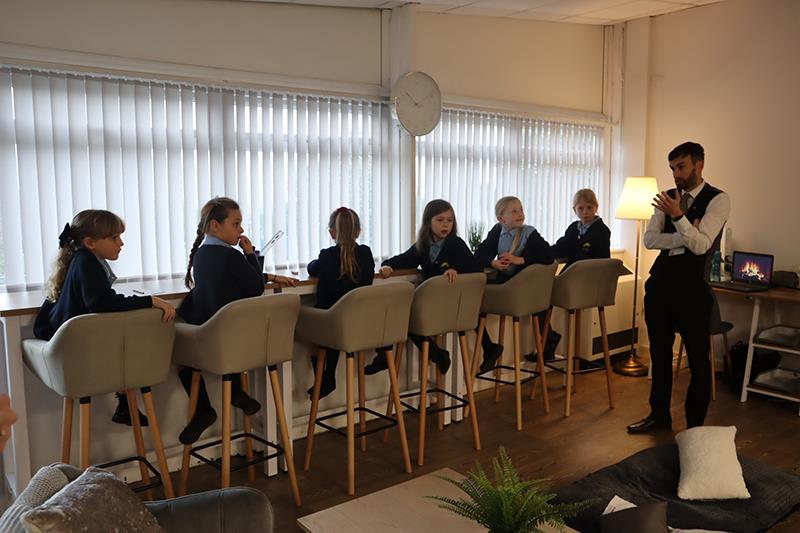 Gill Handley, year 3 class teacher & assistant headteacher
After a few weeks teaching in the new classroom, it strangely felt like this had always been the environment. The children had settled so well and could quickly choose their own seats for their needs that lesson. Some children would often choose the larger table where they could have more group discussion, whereas others prefer a quieter high table for two. I particularly like working with children on the high tables where I can stand without having to bend down to help them.
We had a few challenges at the beginning, such as where to put some of their belongings (no longer having trays), how to give out workbooks quickly without set places, reminding the children about the danger of swinging on high stools – but the children have been very good at discussing these points and coming up with solutions.
The classroom has been very versatile so far and works for all subjects except one – we didn't think cooking and velvet furnishings were a good mix!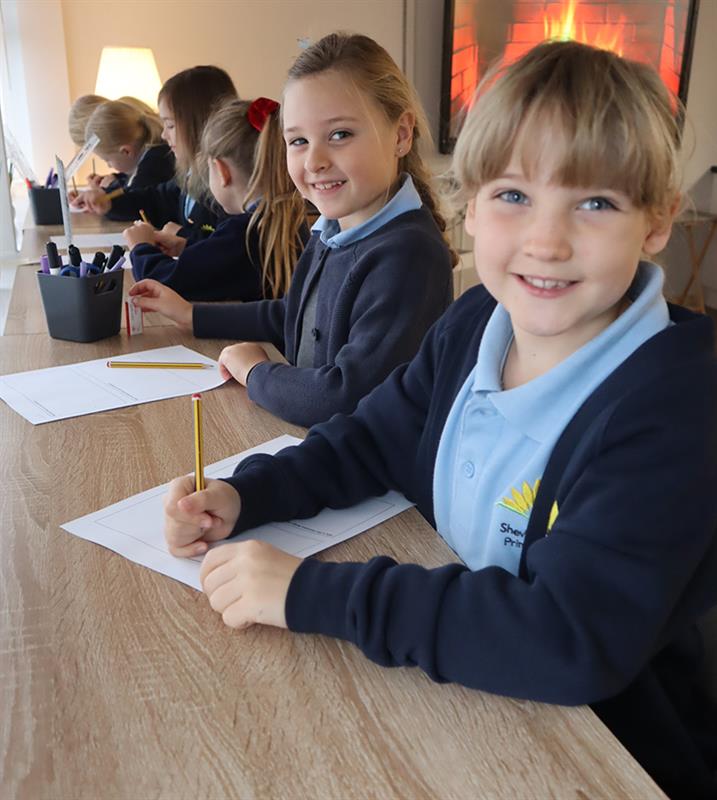 Laura Hart, year 3 teacher
The children have settled into the classroom quickly and they are enjoying their new therapeutic classroom. They are very proud to call this their classroom and love to show it to the rest of the school.
We have allowed the children to choose their seats each lesson, meaning they can sit where they feel comfortable.
We have taken to sometimes using the large table for interventions in the morning and Ms Keegan, our year 3 teaching assistant, sits with a group of children during the morning task. The coffee table and chairs in the middle of the room are used for reading quizzes, as they often require use of the laptops.
I feel relaxed working in the new classroom and the children do too.
This article was initially written for Head Teachers Update Magazine
31 January 2022